Posted Tuesday, June 26, 2007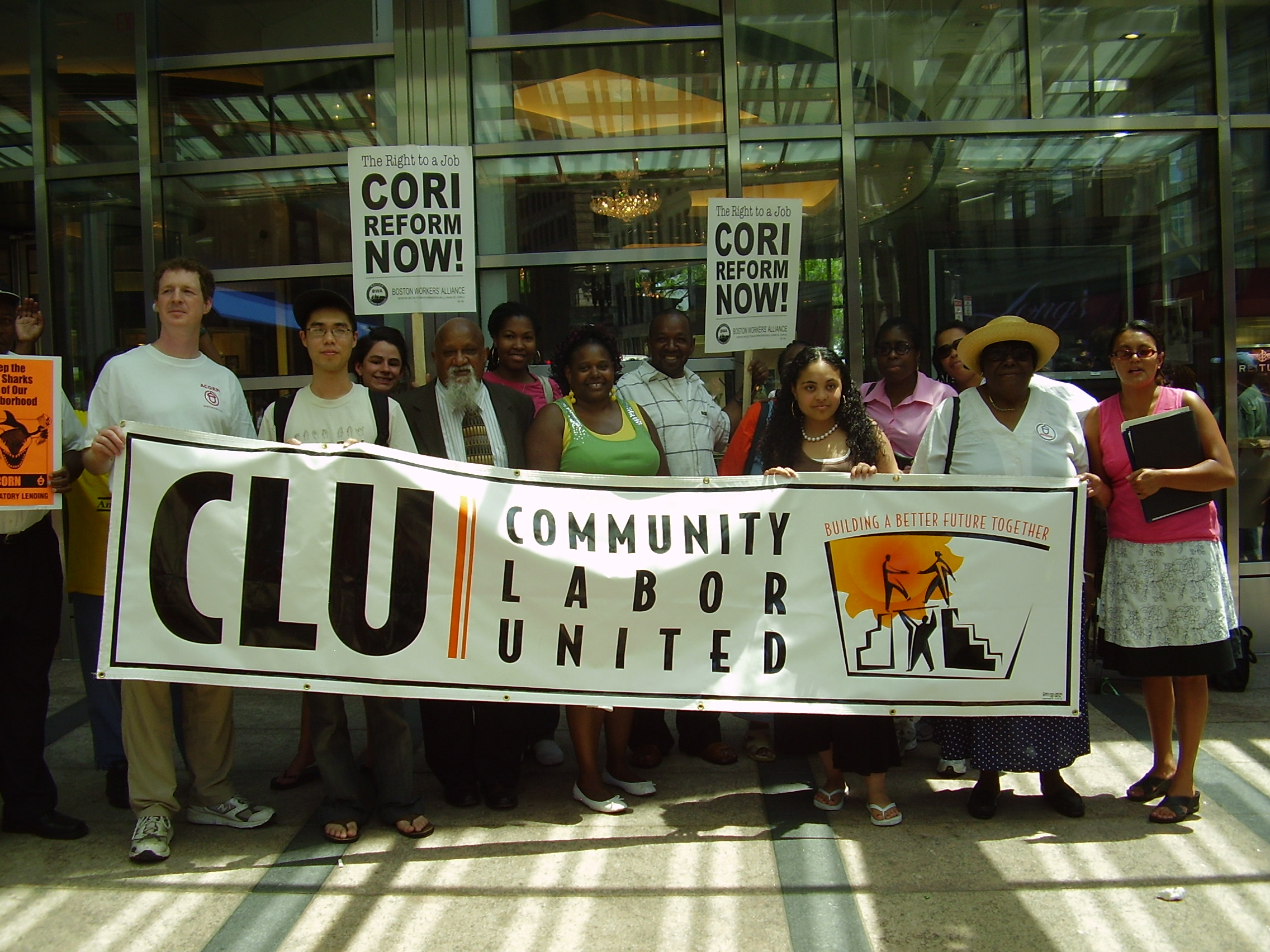 On Tuesday, June 26th, BWA members joined Community Labor United in a Press Conference and Rally to demand that the Blackstone Private Equity Group gives back to the community through money and CORI friendly jobs. Blackstone Group is one of the wealthiest businesses in the world, and is the largest property owner in Boston. Blackstone earns billions of dollars by buying up land and businesses to sell them at a profit.
Speakers included Maggie Brown of the Boston Workers Alliance, City Councilor Chuck Turner, as well as representatives from SEIU 615, ACORN, United Youth and Youth Workers of Boston, and City Life Vida Urbana.
Blackstone Group, the largest commercial property owner in Boston, announced last Friday that a portion of the $4 billion made from their initial public offering would be invested in China. "At a time when Boston residents are reeling from affects of the soaring costs of housing, health care, transportation and education, I'm very concerned that Blackstone is not investing more in Boston, where they do so much business," says City Councilor Chuck Turner. Blackstone is worth a total of more than $33 billion. It manages $88 billion in corporate assets, 38 times the size of the City of Boston budget. "These companies need to take more responsibility for the growing wealth inequality. They make billions of dollars in profits from the hard working people in Boston, but then they take all that wealth away to invest somewhere else. Does that make sense to you?" asks Rich Rogers, Executive Secretary-Treasurer of the Greater Boston Labor Council.