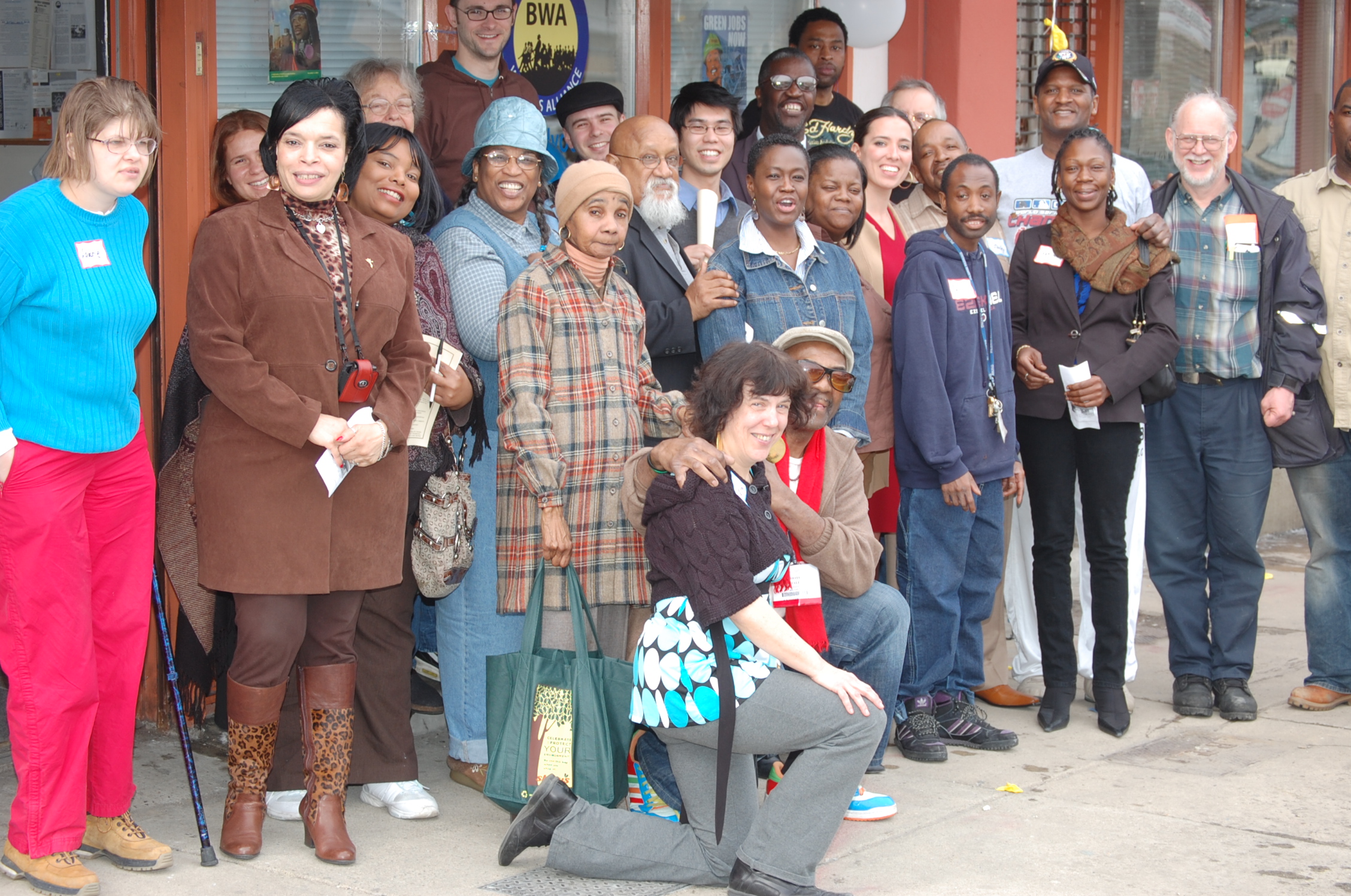 On March 7, Boston Workers' Alliance introduced itself to Grove Hall through an Open House attended by dozens of local residents. With a growing number of people losing their jobs, Boston Workers' Alliance is working on ways to address our immediate crisis while building long term strategies for social change. The members and staff of BWA talked to residents about their concerns, and discussed ways to help improve the livelihood of our community.
The office at 411 Blue Hill Ave has been opened officially for a month, and has helped bring needed resources to local African American and Latino residents. BWA runs a bi-weekly CORI Clinic where BWA Lay Advocates assist people in obtaining and reading their CORI, and help them pursue avenues to seal their records in court. BWA's Employment Support programs have helped members identify training opportunities as well as job openings that are CORI friendly and relevant to their interests.
BWA also continues to lead the campaign to reform CORI at the state level, and offers our office as a hub for information and training to advance the power of our movement and win real CORI reform this year.
Finally, BWA's Green Collar Jobs program continues to grow as President Obama's Economic Stimulus Package aims to create jobs in the new green economy. BWA works on finding out how federal funds will impact Boston, and works to ensure that the opportunities are strong enough to lift our communities out of poverty. We also support the Green Wave by identifying Green Training courses in and around the Metro-Boston area that are relevant to the career development of our members.
We would like to thank all who participated in this Open House and to the many members who took the time to make it a success. BWA also takes the opportunity to support our long-time supporters:
City Councilor Chuck Turner and his District 7 Office staff Angela Yarde and Edith Monroe for providing in-kind office space in the first years of our growth
District 7 Roundtable for inspiring our formation and supporting our independence
American Friends Service Committee for providing in-kind copying and printing support
SEIU 615′s Voice and Future Fund for acting as our primary fiscal sponsor